November '20 Board Newsletter
In This Issue...
---
As I sit reflecting on this message and what lies ahead for AUCCCD, a notification appears on my phone. It's a news alert - one so many of us have been awaiting for, for far too long – a new Vice President-Elect of the United States has just been declared. The historical significance of the first woman to hold one of the highest leadership positions in the United States and who represents our BIPOC communities and any marginalized group cannot be overstated. I am overwhelmed with relief, joy, and full-disclosure – disbelief. Then, the power of two words come rushing to mind – collective action.
The power of collective action defines who we are and where we want to go. We have seen it all too frequently in recent years. From a global pandemic to the most recent iteration of racial justice, people have come together to fight for the issues that threaten our mere existence. Information, insights, emotion, perspective, and impact on personal lives flows in from all channels, from our television and phone, to the aisles in which we shop, and the offices and hallways in which we work.  The greatest lesson taught is that we are all in this together and must contribute for the sake of progress and survival.
As we envision ourselves as the higher education leaders for student mental health, moving into 2021 and eventually the post-COVID era, members of AUCCCD will continue to have many opportunities to engage and contribute to our collective action.
Over the next year there will be many discussions on how to proceed with our second strategic plan. Our strategic plan will be insignificant without the participation and support of AUCCCD membership.  Our progress, civility, effectiveness, and service to our communities is only as strong as our shared values, appreciating and respecting diversity of thought, and cooperation towards our mission. Strategic planning is how we achieve this.
Members can also contribute to other committee work, review award nominees, serve on the survey research team, run for governing roles, present the work of college mental health leadership at local and national conferences, and share on the listserv insights into the most critical issues we face.   
I believe three of the most critical issues that lie ahead for college mental health leaders requiring our collective action and engagement are:
Understanding the most effective and efficient means of sustainable tele-mental health services,
Embracing our role in confronting systemic racism within our departments and campuses,
Find effective ways of supporting our overwhelmed staff and prevent professional burnout.
There is much we can learn from each other and our organizational voice will only strengthen with our collective action.
Stay well and take good care of each other!
David R Reetz, AUCCCD President
---
On behalf of AUCCCD members and the Board of Directors, thank you to the 2020 Conference Co-Chairs by Todd Weinman, Gary Petiprin, and Sharda Mishra! Our conference hosts started with all the work that goes into planning "the usual" in-person conference for all of us and then had to switch gears to plan a virtual conference, for the first time, instead.  Thank you so very, very much for all this additional care for the organization!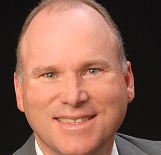 Thanks also to their Conference Planning Committee: Mary Kaye Anderson, Katherine Cornelius, Pam Detrie, Charnequa Kennedy, Paul McAnear and Jeff Rutter.

And additional THANKS for Corinne and Casey Earle, CMC Global, for their magic, knowledge, and experience behind the scenes that made the first ever AUCCCD Virtual Conference happen as smoothly as it did for all participants!
The conference was a great opportunity to gain valuable skills and information while connecting with colleagues, virtually. The 71st Annual AUCCCD Conference had XXX attendees. (Can you add this # Corinne) which is once again an outstanding showing for AUCCCD!  The time, talent, and efforts, including all that occurred behind the scenes ensured the AUCCCD Conference met the broad range of member needs!  Your efforts are deeply appreciated!!
SAVE THE DATE:  2021 AUCCCD Conference in Seattle, WA,  October 9 - 13 
---
Please congratulate our newly elected Board Members!
Marcus Hotaling, Cornell University (President-Elect)
Paula Keeton, University of North Carolina-Charlotte (3-Year Term: 2020-2023)
Aesha Uqdah, University of Louisville (3 Year-Term: 2020-2023)
Warrenetta Mann, University of South Carolina (3 Year-Term: 2020-2023)
Lynn Braun, Defiance College (2 Year-term, 2020-2022)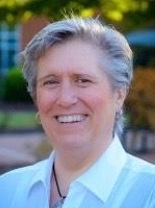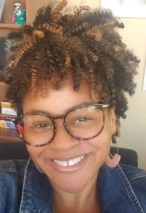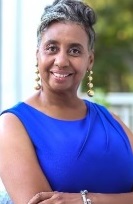 EXITING BOARD MEMBERS
Bottomless thanks to those Board members who served AUCCCD!
Sharon Mitchell, SUNY-Buffalo, Past-President, 3 Years as President!!!!!
Peter LeViness, University of Richmond, Survey Coordinator
Mary Chandler-Bolin, University of Kentucky
Kristen Gray, Hope College
Stephanie McIver, University of New Mexico
Shari Robinson, University of New Hampshire



---
Each year, AUCCCD presents awards to acknowledge the unique skills and national contributions members make not only to AUCCCD directly but to the larger profession of campus mental health.  This year, AUCCCD presented several awards to members for their outstanding and original contributions. Congratulations to our 2020 Winners:
AUCCCD Award for Excellence in Media
This award is given to recognize outstanding achievement in presenting campus mental health in the popular media.
Monica Osburn, North Carolina State University
Video: "INSPIRE:  International Student Perspectives Inspiring Resiliency" which can be found at: https://counseling.dasa.ncsu.edu/resources/inspire-international-student-perspectives/
---
Research and Science Committee
The Survey Team launched the 2020-2021 Salary Survey on October 26. This is 'part 2' of the annual data collection process. The salary data, in particular, is arguably the best source of data for all of us when comparing salaries on our campus with the national picture.    Last year, the report included data on 4404 counseling center positions from 284 centers. We hope to increase participation this year; our goal is to have 350 centers participate.
If you did not receive, or have mistakenly deleted or misplaced, the email from me which included two attachments (the spreadsheet and the instructions), please email me at [email protected].
Thanks in advance for your assistance in helping us tell our story through our data.
Kim Gorman, Chair 
---
Director Development Committee
Rene Monteagudo is the new chair of the Director Development Committee. Thank you Kristen Gray for your outstanding leadership. As a reminder, the Director Development Committee involves New Director First Time Attendees (NDFTA) orientation, Travel Grant Awards, Elements of Excellence, Mentor Program, and Director's Toolkit. We are adding Virtual Programming (Webinars) to the committee.
You, as members, can get involved in this work in a myriad of ways:
Volunteer as a Conference Connector at the annual conference,
Offer to serve as an award application reviewer for the Travel Grants,
Nominate a Director colleague or yourself to serve on Elements of Excellence,
Request a mentor, or volunteer as a mentor,
Offer or participate in the creation of a Virtual Program to the membership,
And POST, POST, POST to the Director's Toolkit!!!!
A big welcome to new and returning members of Dir Dev: Lynn Braun, Marcus Hotaling and Carla McCowan.
And, last but not least: thank you to all the volunteers who lead and work with the Director Development Committee projects!
NDFTA: Lauren Weitzman and Dianna Abel
Elements of Excellence: Juanita Martin and Jeff Ng
Mentor Program: Marcus Hotaling
Directors' Toolkit volunteer team: Brigid Cahill, Colette Dalton, France Diaz, and Karen Hoffmann.
Rene Monteagudo, Chair 
---
The Comm Comm is off to a great start with new and returning members:  Paula Keeton, Warrenetta Mann, Michele Manassah, Michael McClendon, Danielle Oakley, Monica Osburn, Mark Perez-Lopez, Richard Shadick, Aesha Uqdah, and Kate Wolfe-Lyga
Special thanks to Mark Perez-Lopez for serving as AUCCCD's Social Media Manager and a hearty welcome to Michele Manassah,  the incoming AUCCCD Social Media Chair.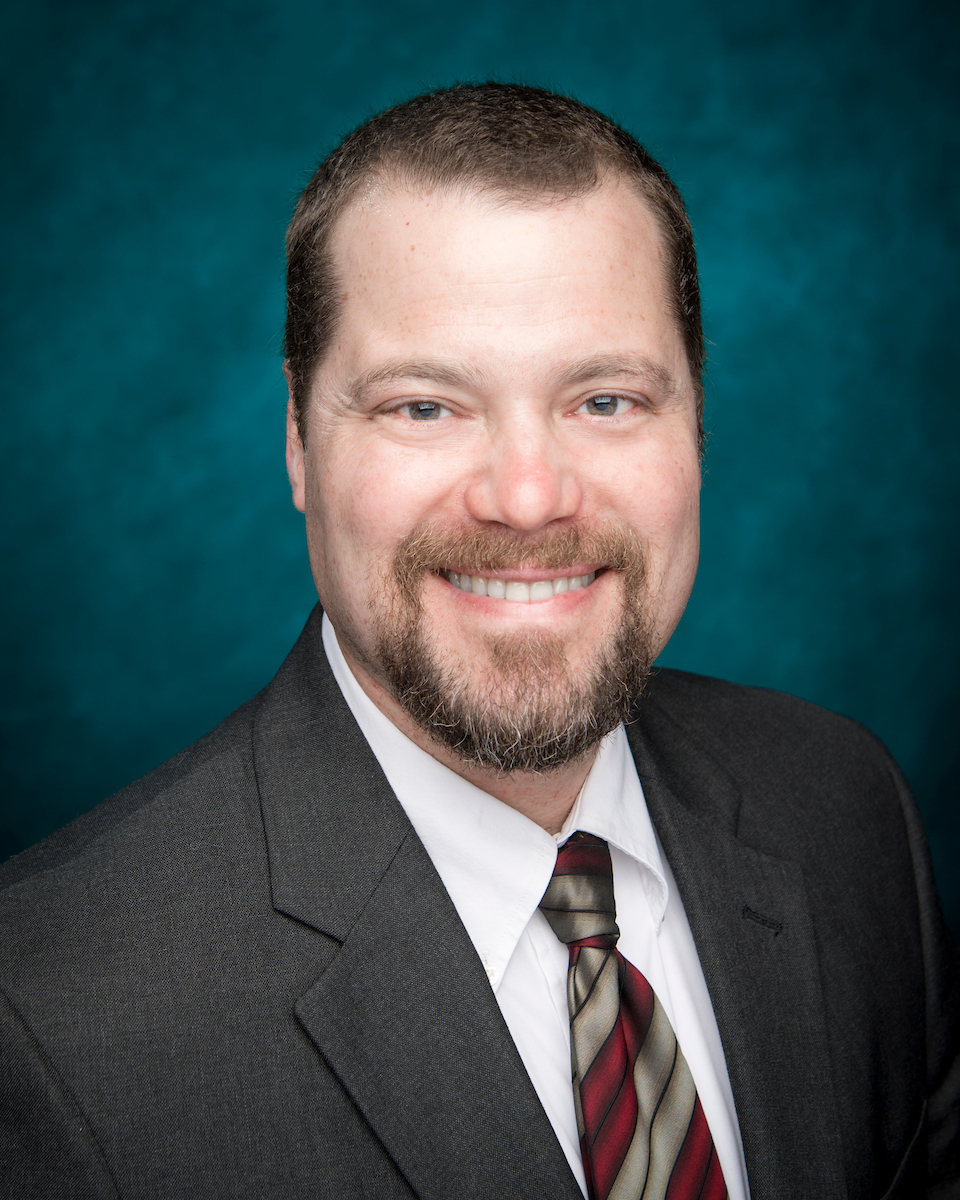 Look forward to sharing the Comm Comm agenda for the year, in the coming weeks!
Barry Schreier, Chair
---
Elements of Excellence – Consider joining us!
The mission of the AUCCCD Elements of Excellence (E of E) Committee is to provide a series of creative leadership and effective management programs at our annual conference.  This includes an introductory leadership institute for newer directors and helping members network with colleagues who are experienced in specific topic areas through the Directors on Duty Program.  The committee members gather together in the spring to develop programs for the upcoming conference.  If you are interested in joining E of E, we encourage you to consider a self-nomination, or encourage an AUCCCD director to nominate you for a three-year term.  Terms are renewable once for an additional 3 years.  The annual call for nominations will be posted to the listserv in February, 2021.  Recommendations will be made to the Board and terms will begin following the 2021 Annual Conference.
Jeffrey Ng and Scott Strader, Co-Chairs
---
NASPA 2021 Strategies Conference
The 2021 NASPA Strategies Conference is scheduled from January 12-15th. All AUCCCD members receive a discount on their registration fee by paying the NASPA member rate. Use code 21AUCCCD to receive this rate when you register. The conference is great a learning opportunity to gain knowledge on issues on collegiate mental health, sexual violence prevention and response, well-being, and college level alcohol and other drug prevention. This year our very own Ben Locke has been invited to be a plenary speaker. Please visit the conference registration website for more information and programming
https://www.naspa.org/events/strategies
---
Ongoing collaboration between the American University of Armenia and US Colleagues
Following her first AUCCCD conference in San Antonio last year, Yelena Sardaryan, Coordinator of Counseling and Disability Support Services at the American University of Armenia (AUA), coordinated a panel of US colleagues for a program during AUA's Mental Health Awareness Week this past May.  Given the positive response from members of the AUA community to that initial international collaboration, Yelena gathered another group of sitting directors to help with this semester's program, which took place on Oct. 12th.
Given the nature of this world-wide COVID-19 pandemic, the initial focus for this panel was to be self-care during times of crisis.  (Sound familiar?)  As you may know, at the end of September a violent conflict erupted between Armenia and Azerbaijan over disputed territory in the Nagorno-Karabakh region.  COVID-19, reason enough to be in crisis, became a distant second on the Armenian radar screen as the country's energy, attention, and concerns focused on the war.  The multi-level crisis currently experienced by members of the AUA community only served to heighten the importance of engaging in self-care during this very challenging time.
Four AUCCCD members served as panelists for the program, "Brave Together, Healthy Together."  Dawn LaFrance (Colgate University), Ellie Olson (Simpson College), Orin Strauchler (Mt. Saint Mary's College), and Mark Thompson (Colgate University, emeritus) served as panelists, with Yelena facilitating the program.  57 members of the AUA community—students, faculty, administrators, and staff—participated via Zoom.  Panelists discussed common responses to crises, emphasized the importance of self-care, and offered specific suggestions for self-care and support of others.  The AUA program participants were incredibly gracious and appreciative of the panelists and information provided.
Yelena continues her important work in solidifying the presence of mental health services on the AUA campus, with the goal of broadening the awareness and establishment of these services at other colleges and universities in Armenia.  As stated in the recap of May's program, this collaboration has been incredibly satisfying for our US directors, and we hope also for Yelena and members of her AUA community.  We look forward to this ongoing and mutually-supportive effort.
PS—Yelena was able to join us at the just-completed AUCCCD virtual conference. We were so glad to have Yelena with us again!
Submitted by Mark Thompson, Emeritus Member 
AUCCCD | 1101 North Delaware Street, Suite 200, Indianapolis, IN | 1-317-635-4755
Share this post: